Welcome to the home page of the Civil War Circuit! What you'll find here is information about this Webring and what to do if you have a Web page that you'd like to have in the ring. If you haven't explored the Civil War Circuit yet, try taking a spin by using the links in the display below. You can always click on the name of the ring to find your way back here.

While you're here, you're invited to visit our Civil War Circuit

and rummage through our small selection of free... er... stuff.
You can also search the ring or explore dozens of Web search tools in our


Now I'll try to answer some questions you might have.
What the heck is a Webring?
Webrings are groups of Web pages whose owners have decided to link them together. This way, visitors to one page in the ring can quickly and easily explore other sites they might find interesting. The Webrings are all operated by some CGI scripts maintained on the Webring server. If you'd like more information about Webrings, here's the place to go:

The Webring Site

What's this Webring all about?
This Webring is intended for Web sites focused on the American Civil War. (Since the name, "War Between the States" is preferred by some, from now on we'll refer to the conflict as the "CW/WBTS.") Its basic purpose is to let visitors to member sites find other interesting CW/WBTS sites to visit.
Aren't there CW/WBTS Webrings on the Web already? Why another one?
Yep, there are several other CW/WBTS Webrings out there -- good ones, too. To find some information about them, click on the link at the end of this paragraph. So why another one? Well, the other CW/WBTS Webrings offer a variety of content, but most of them are somewhat specialized in scope. One is only for reenactment sites, another covers CW/WBTS navies, two are oriented toward Southern heritage, another is for sites which present primary source material, etc. Joining one of them is an excellent idea if your page fits their purpose, but it seemed to me that there were quality CW/WBTS sites out there that didn't really fit into any of them. I figured there was room for a more "general-interest" CW/WBTS ring, and this is it.

CW/WBTS Webrings

So just any CW/WBTS Web site can get in this ring, huh?
Absolutely not! The scope of this Webring is broader than the others, but there are some specific requirements for membership, and I apply them very strictly. Basically, the ring is open to any Web site which (1) is primarily focused on the CW/WBTS or some aspect of it, (2) presents something of value to its visitors in a quality way, and (3) does not violate any of the specific prohibitions listed on the Membership Criteria page. For more on this, please check the ring's

Membership Criteria

OK. Who decides whether a site can get in the ring or not?
Let me be really up front with you on this one, to save any possible misunderstanding.... I do. Period. Since nobody has to pay to join the ring, and the only work you're asked to do is what's needed to get your own site included, this ain't gonna be a democracy. (Grin) I applaud Webring managers who use a committee or vote system to determine ring admissions, but I just don't have time for that.
How can I find out what sites are in the ring, how much traffic it generates, and stuff like that?
Easy. Just pop on over to the Member Services page.

Member Services

Oh, all right. I guess I'm still interested. How do I get my site added to the ring?
Basically, you tell me you want your site in the ring, and I lead you step-by-step from there. Getting a site added to a Webring really isn't all that hard, but it can be confusing. The procedures for admission to this ring have been set up to try to prevent confusion and problems for new members. To see exactly what's involved and to get the process started, go to:

Joining the Ring

And that's that.

LinkBuddies -- the official banner exchange of the Civil War Circuit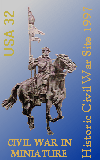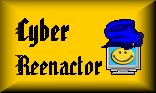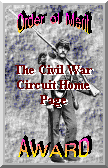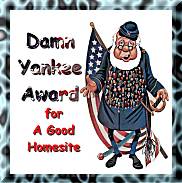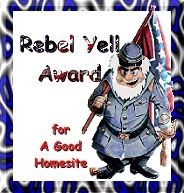 Other awards this site has received are displayed on our AWARDS page.

Advertising compliments of


The Civil War Circuit


Help a worthy cause; support Gilda's Club

Webring created 9 August 97.
Home page published 12 August 97.
Last revised 22 April 98.